Getting the most from The Sims FreePlay on mobile isn't too difficult: after all, you probably know all the basics when it comes to games in the Sims universe. But I will still help you a bit with some The Sims FreePlay tips and tricks that will come in handy.
The Sims Freeplay is not a new game, but it is a really good Sims game. There is just something about managing other people's daily lives and watching them learn and grow that makes it so amazing.
So, if you're just getting back to the game after a break or just starting to play, these The Sims Freeplay tips and tricks should come in handy. Let's get started!
Focus on Goals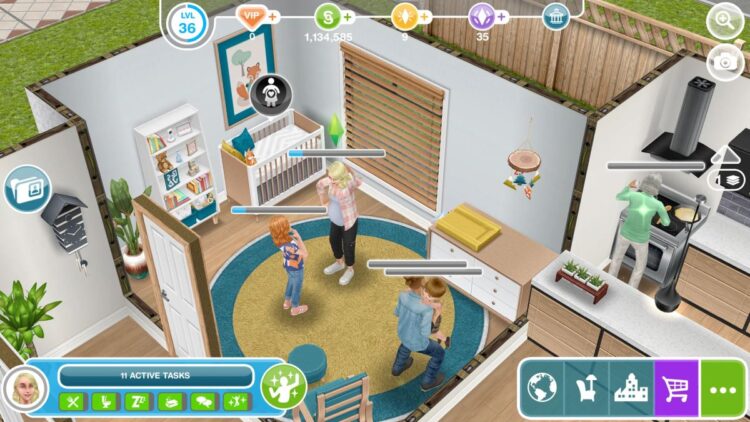 As great as it is sending your Sim to pee in your neighbor's house, those only give a small reward.
For the big money, complete the goals and objectives set by the game. Not only do they make you do very interesting things and act as a sort of tutorial for things you didn't know existed, but they also give you rare Lifestyle Points that you can use for cool stuff and features.
Take advantage of the Competition Center
If you notice in the town map, there is a building called the Competition Center. Clicking on it will unveil new competitions that will garner you lucrative rewards.
The best part of it is that the competitions are based on the hobbies that your Sims can learn and level up on, so it really gives you the incentive to make your Sim a pro at something.
Check in on the Competition Center regularly to send your best-leveled Sim to earn cash and Lifestyle Points.
Sim Town
The Sim Town is bursting with buildings to buy and build, and each of these buildings serve a purpose.
From Shopping Malls that you can sell and buy stuff, to the Town Hall where you can learn woodworking and karate, to the Children School, there is no harm in expanding your town.
The best thing about it is that your Land Value goes up as you expand. The higher the value of your town, the more Lifestyle Points you get.
Rush to the Mystery Island
As you level up and reach a higher level, the Mystery Island will be unlocked. In this Mystery Island, there are mysterious monuments and structures that you can build using rare resources that you gain from doing normal daily stuff with your Sims.
Each structure or monument will give you special bonuses such as an increase in the xp or money you gain from baking, gardening, etc. Needless to say, try to complete as many as this to give you a bonus to your daily chores.
Keep an eye out on Events!
Check The Sims Freeplay on the Play Store for updates regularly because it occasionally gets updated for special events and holidays.
For example, we've had the Christmas event, and completing missions during the event gave you Christmas-themed stuff.
One of my Sims' houses was all decked out in red and white, Christmas Lights, and even fireworks!
Participate in these special events to score some really cool stuff and earn good money and Lifestyle Points in the process.
Micromanage your LPs
Speaking of Lifestyle Points, it's always a good idea to manage them correctly and basically hoard them for those special rewards.
I know that it can be tempting to spend your The Sims Freeplay LPs as soon as you get them – but usually, the cheap options are not the best one.
So, instead, save them up for more important purchases, such as unlocking new hobbies or building community buildings.
Use the party boat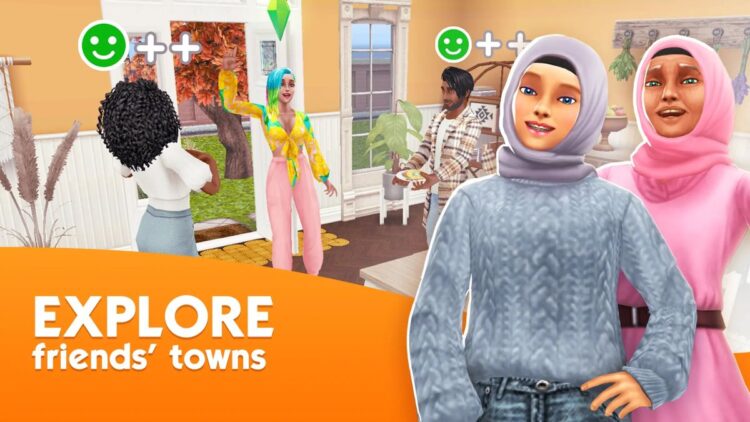 It does take some time and sometimes it's unable to connect, but the party boat in The Sims Freeplay is really useful and you should use it constantly.
It allows you to visit other players' towns and earn rewards from there – and you should never say no to free stuff.
You can access the party boat by tapping on the boat icon at the bottom of the screen. Then simply visit other players and get all the freebies!
Experiment with different career paths
Similar to the various offers in games like BitLife, The Sims Freeplay also offers you various career paths that your Sims can follow.
When choosing a career path, make sure to choose one that aligns with your Sims' personalities and interests.
Then experiment and try various things to have more fun, bring more diversity to your game and eventually earn more.
Lastly, some quick common sense tips for The Sims Freeplay
If you know you will be away from your device for a period of time, make full use of it by sending your Sims to plant or work on a hobby for precisely that amount of time.
Send your Sims to work. The more often they work, the higher level they get in what they do, and the more xp and money they earn when they return from work.
Notice that your dog occasionally digs up treasure from around your house? Well, when the next time your dog digs up something, praise it because it will dig up more the next time, and quicker.
When you have enough money, buy the mansion because it also comes with a frickin nice car. Take the car out for a ride and tap the music notes as it pops up. You can earn quite a bit here, and if you're lucky, a few Lifestyle Points.
Conclusion
These would be the basic strategies that I would recommend first to all of you who are playing The Sims Freeplay on mobile.
And if you're playing this game, then you're probably enjoying the other (very similar) The Sims Mobile game and already expanding your family. Continue reading on about fixing the problem of the baby not growing up in The Sims Mobile.
And if you have other tips and tricks for fellow The Sims Freeplay players, share them in the comments section below.