If you want to skip the trial and error part of Boba Story when it comes to entering them for various rewards in the Merchant Cart, I've got you covered!
Today, I am here to share with you all the working lid codes in Boba Story, updated on a monthly basis.
There are currently 36 lid codes that you can use with various amounts and types of honey in order to get the special lids that are currently in the game.
The list below makes it easier for you to choose your favorite or unlock them all.
And after you're done with this article, make sure to check out my previous guide where I shared all the Boba Story Magic Den recipes.
Now let's check out the codes below. If you are still unsure what these are and how to use them (or how to get the required ingredients, read on until the end).
ALL Boba Story Lid Codes
IMPORTANT: In order to actually unlock the special lids, apart from knowing the exact combinations shared below, you also need to have the required amount of ingredients.
But for now, let's check out all the lid codes in Boba Story listed in Alphabetical Order:
Bee – 1000
Blueberry Cow – 4522
Brown Frog – 3331
Butterfly – 3110
Carousel – 3441
Chick – 2200
Cookie – 1110
Crystal – 1141
Cupcake – 5000
Daisy Flower – 1211
Fish – 4000
Flower Pattern – 2211
Green Dino – 3132
Heart Pattern – 4110
Ice Cream – 1111
Jellyfish – 1221
Ladybug – 5100
Lilypad – 4133
Mermaid Tail – 1131
Moon – 4512
Oreo – 3100
Panda – 3224
Peach – 2000
Pig – 5010
Pineapple – 4111
Pink Dino – 3225
Pink Frog – 4151
Puppy – 2110
Purple Cat – 2221
Red Panda – 2111
Rose – 3000
Space – 3215
Star Pattern – 1331
Strawberry Cow – 4053
Turtle – 2201
Unicorn – 4555
These are all the codes/combinations you need to know for unlocking all the codes in the game. Now, let's learn how to use these, because it's a bit different from other games.
How to use the lid codes in Boba Story
Unlike in regular games that share similar mechanics, like Roblox Doors Codes or the Levistone Story Codes that we've shared in the past, you need more than just knowing these codes in Boba Story for them to work.
These codes only tell you how much of each specific ingredient you need in order to unlock the rewards. And getting the ingredients is up for you by playing the game.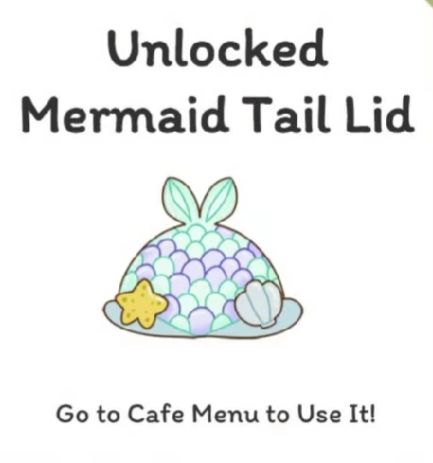 So, in order to use the lid codes, you need to go to the in-game Merchant and trade various amounts of different types of honey in order to get the rewards. The codes above always represent these types of honey, listed from left to right:
Yellow Jar: Regular Honey
Blue Jar: Blueberry Honey
Red Jar: Strawberry Honey
Purple Jar: Lavender Honey
For example, looking at the codes above, we have this: Mermaid Tail – 1131. This means that if you want to unlock this particular lid in Boba Story, you will need 1 yellow jar, 1 Blue Jar, three Red ones and 1 Purple Jars.
Wrapping up
This is it! It's a lot easier now that you know all these codes. They will make your life easier when it comes to unlocking all those special lids in the game to increase the value (and cuteness rating) of your drinks.
If you manage to find one or more codes that work and I haven't listed them above already (most likely after a game update), please let us all know by commenting below.