Nonstop game codes are here for you to redeem. All working codes for November 2023 can give you lots of cool rewards that'll make the game more fun.
Check out another article for RPG game Edge Mech-Ascent codes, if you like this kind of games.
These are the codes you can redeem for Nonstop Game – Idle RPG. Don't hesitate to get them as they will probably expire soon.
Redeem Nonstop Game: Idle RPG Codes
Hurry up and redeem these free codes for Nonstop Game so you can win all these rewards. It will give you a nice boost in the game and a chance to become stronger faster.
There are no active codes at the moment. They expire very soon after they release a new coed. Your best bet is to get the codes as soon as they give them in their Discord server.
You can redeem these codes after the tutorial is done, and if you're not sure how to do that, keep reading and I'll show you.
How to Redeem Nonstop Game: Idle RPG Codes
Don't worry if you're not sure how to redeem Nonstop Game codes, the answer is not as easy as other games like this.
1. You enter the game, and if you're new, you need to finish up your tutorial.
2. In the lower right corner there's the City icon you need to press.

3. Once you done that you can find in the lower left corner the Settings icon you should tap on.

4. At the top of the new window you have Settings – Account – Notice – Redeem Code.
5. You guessed it, click on Redeem Code and write the codes above in the new window.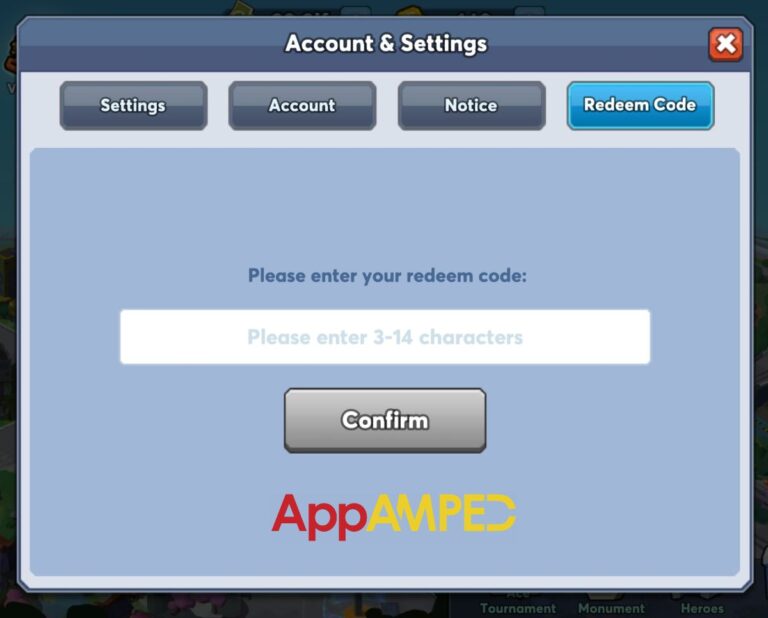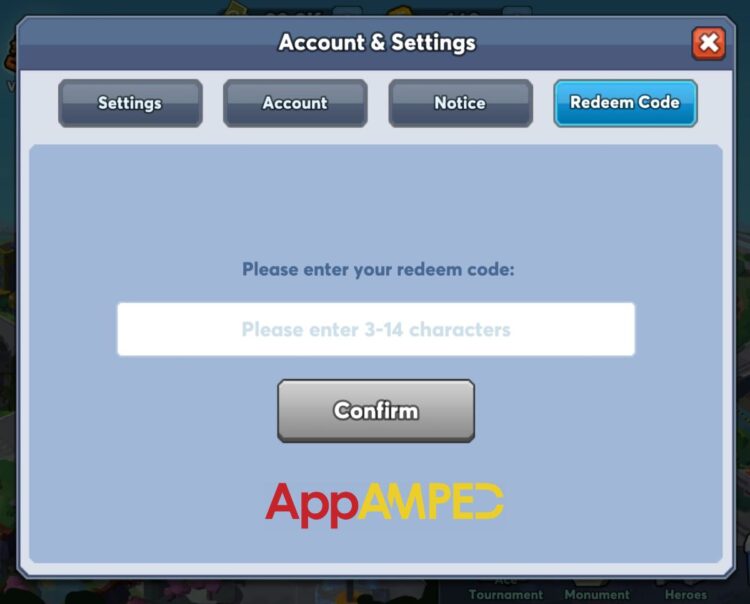 6. Write them one at a time and click confirm. Now you can enjoy your sweet rewards.
Lower/upper-case letters aren't important, but make sure you don't misspell any so you can redeem them.
How to Get More Nonstop Game: Idle RPG Codes
I'll be updating this list every now and then, whenever they release new codes. So the easiest way to get your hands on new codes is to bookmark this page and check it out.
You can also follow them on their FaceBook page Nonstop Game, where they update and you can stay up to date with their news as well.
Or if you want to meet more players, their Discord server Nonstop Game Official, and find new codes through their channels.
They might post new codes or news updates on their YouTube channel as well, worth to follow them on Nonstop Game Official YouTube channel.
Conclusion
Don't waste time in redeeming these Nonstop Game codes, they don't keep them active for long, and they can expire any time.
If you are looking for other game, my article for Konoha Guardian: Burning codes might help you find what you're looking for.
Come back here to check on more codes, as I'll try my best to update this article as often as I can.