With many budget gadget manufacturers springing up daily, it's hard to know which brand is high quality and which one to avoid.
Chuwi is one of the popular names making waves on e-commerce sites. Their products pack a relatively healthy spec sheet at an attractive price, but is it a good brand?
Yes, Chuwi is a good brand. The company focuses on producing units that offer good value for money without skimping on performance.
All their products are well-engineered and rarely present any serious issues. The company's reliability means it also produces electronics for other brands worldwide, so you might even end up owning a Chuwi product under a better known name.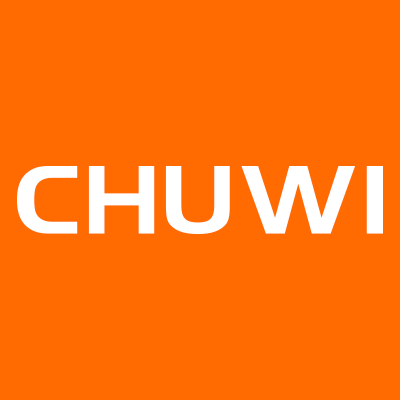 This means that if you are to buy, you should definitely consider Chuwi directly. You can click here to check out their products on Amazon (affiliate link).
If you're still not sure whether you should get a Chuwi-made product or not, the rest of this article will go into more detail about all you need to know about the brand's reliability.
Who Makes Chuwi Products?
Chuwi products are made by Chuwi Limited, a Shenzhen, China-based manufacturer of laptops, PCs, and tablets. Since the company was formed in 2004, it has grown to become one of the most popular names in the Asian market.
The company isn't very popular outside of Asia, but it's catching on. On Amazon.com, the brand has completed thousands of orders to date with very good reviews.
It has come a long way from its early days of manufacturing only MP3 players, as you can readily see from its current product lineup.
Also read: How to connect your phone to TV without HDMI cable.
Why Chuwi Is a Good Brand
Chuwi is a good brand for a variety of reasons. Let's look at some of them below.
Robust Product Engineering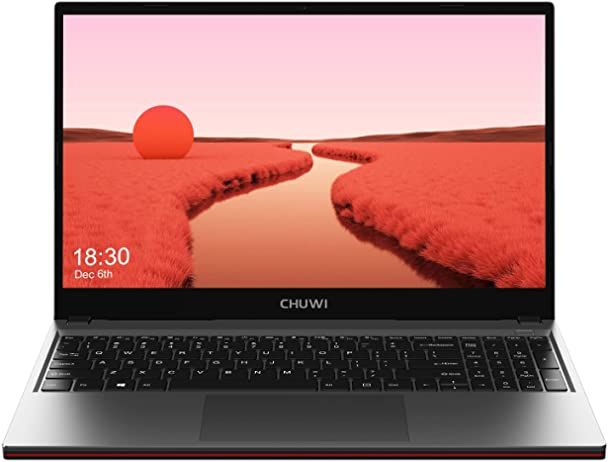 From the CHUWI HeroBox Pro Mini PC to the GemiBook X laptop, it's easy to see that Chuwi emphasizes functionality and solidity in their design. Since the company is headquartered in Shenzhen, Chuwi has access to one of the world's most developed electronics manufacturing ecosystems.
This fact is evident in the quality of all their products. They deliver a strikingly similar experience to what you'd expect from more popular models.
It's not clear if they make all the parts used in their products. However, with more established brands contracting out parts to other companies, it's highly likely that Chuwi orders all or some of the parts used in their products from other reputable brands.
Strong Customer Base
One look at Chuwi's Amazon page will show you thousands of satisfied customers across their product line. Most of the products are rated 4+ stars.
The story is the same on AliExpress and other e-commerce stores where the brand has products listed. A fly-by-night brand won't have so many happy customers. They're also unlikely to maintain a presence on these respected platforms.
Quality Customer Service
One of the biggest drawbacks of unknown Chinese brands is the lack of support. Your relationship with some of the brands ends as soon as you've completed your purchase.
Chuwi doesn't have this problem as the brand has some of the most robust support systems you'd find among brands in its class.
You can chat with a live agent (via messenger) or open a support ticket on the Contact page. The forum is also fairly busy, with many tips and tricks to help you get started with your new Chuwi device.
Industry-Compliant Pricing
When the topic is little-known Chinese manufacturers, you may find yourself immediately thinking about the products that promise the world at ridiculously low prices.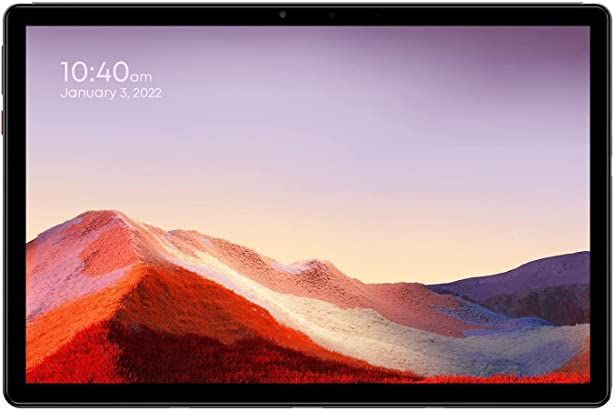 Chuwi doesn't do any of that. The brand doesn't oversell the quality of its products, and the pricing model reflects industry reality.
Although their products are more affordable compared to more mainstream names, the price often reflects the hardware without the markups you'd expect from a Lenovo or Samsung.
Are Chuwi Laptops Good for Gaming?
Some Chuwi laptops are good for casual gaming. The Chuwi CoreBook can play some popular titles in HD and 60 Hz settings. It delivers around 30-60 FPS on game titles like Tumbleseed, Fortnite, and Counter-Strike: Global Offensive.
As you'd expect, the laptops don't come with top-of-the-range graphics cards. However, you can get by as a casual gamer with the generic cards included and the RAM size, which can reach 16GB on some laptops.
The laptops don't do well with playing games at 120 Hz settings, but they can handle video playback at that refresh rate.
The fan won't get too loud, and the performance won't suffer. The image quality is also some of the best you can find, which is expected of any HD screen. The HeroBook Plus has 4K functionality as well, for example.
Which Processors Do Chuwi Laptops Use?
Most Chuwi laptops have Intel processors. Intel Core i5, N4000, and M3 are some of the brand's most commonly used processor models.
The processors can often do the job advertised by the brand and extra. It's why a Chuwi business laptop can also do some light gaming.
Final Thoughts
There's no doubt that Chuwi is a good brand with all the facts above. However, the quality of your experience with the brand hinges heavily on finding the right product for your specific needs.
If you're in the market for a sturdy laptop or tablet for business or academic work, most Chuwi models can get the job done. Check their store our on Amazon (affiliate link)
For highly demanding processes or professional gaming, you'd have to look elsewhere.