One of the newest ways to get people talking about you again is through Dubsmash. It's a way to convert your favorite songs into lip-syncing videos that give anyone who watches them an instant smile.
Celebrities and athletes alike have been turning to Dubsmash for their latest hits, and fans love the new spotlight shining on their favorite songs or other types of content.
But, like every other app out there, we have both Pros and Cons to think about before committing to Dubsmash. And today we're going to look at them all and see if it's still worth trying it out this year.
Dubsmash Pros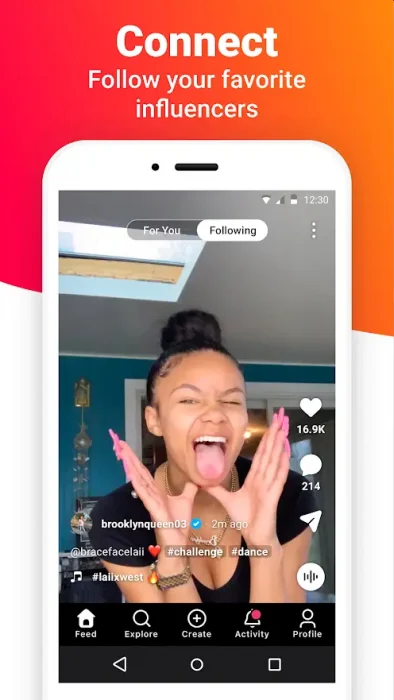 1. It helps you feel good
The biggest pro of Dubsmash is definitely the way it makes people feel. As soon as you see a video of someone's lip syncing to your favorite song, you instantly get happy and excited – so much so that you become addicted to making your own videos and sharing them with friends just to get the same reaction out of them.
2. It opens up new possibilities for marketing
So far, Dubsmash has taken the world by storm because of all the big celebrities that use it.
Famous actors and singers can create their own lip syncing videos to adapt to any situation they're in, which gives them a chance to express themselves an unlimited number of times with little effort.
3. It's easy to use
One of the biggest reasons people love Dubsmash so much is because it's so easy to use. You can create your own lip syncing video within seconds, and even edit them if you want to, creating amazing videos in return.
4. It allows you to be creative
Whether it's through editing effects or just making sure your video is exactly how you want it, Dubsmash lets you be creative in a way that no other app does.
5. It's free to download
There are always plenty of reasons to be happy when an app is free! And even though they have an option for paid subscriptions, they let users have the chance to see if the app is really for them before they go ahead and spend any money.
6. A nice TikTok alternative
TikTok is definitely #1, but it's also definitely not for everyone. If you feel the TikTok has gone a bit off and too crazy for yout liking, you might find a better and nicer community on Dubsmash.
Every day they add new filters to try out, allowing you to personalize your video even more so than before. With this much variety, it's easy to see why so many people are loving Dubsmash these days.
Speaking of alternatives, I also have some Omegle alternatives for you to try out.
Dubsmash Cons
1. It's becoming too popular
With every big app, there are people trying to cash in on its success by making their own version of it to try to compete with the original program.
And even though Dubsmash is still at the top right now, it's hard to know if they can keep up their success or if someone else will be the next big thing.
Also, with popularity, comes toxicity. So it could end up being ruined by this, just like so many apps have been ruined in the past. But for now things are still relatively safe in my opinion.
2. It drains your battery faster than normal
Being an app that requires a lot of video capture and editing, Dubsmash is one of the worst apps out there for draining your device's batteries quickly.
You might even need to go out and buy a portable battery for your phone if you're going to be using Dubsmash all the time.
3. You can't use it offline
Since the videos are constantly being captured, edited, and sent over the internet, you can't use Dubsmash unless you have stable internet connection at all times.
And considering that many people's data plans don't cover video sharing, you might have to pay extra just to use the app whenever you want.
4. You can't control how much it uses your memory
More than likely, Dubsmash will start using up all your device's resources very quickly if you let it.
And one of the only ways you can make things better is by stopping it from running in the background or abandoning it altogether.
5. Videos are limited to 20 seconds
This is the biggest con of the app, since we all know that lip syncing videos can be absolutely hilarious and go on for longer than 20 seconds. But you'll eventually have to edit them down because of this limit, which kind of takes away from the fun.
Conclusion
Depending on how you look at it, there are good things and bad things about the Dubsmash app.
Some people love that they can show their creativity through editing or lip syncing videos for everyone to see, while others think the app is slowly becoming too popular and taking up too much of your device's resources. The choice is yours!
I personally believe that as long as you love (or loved) TikTok, but you are looking for a change, Dubsmash is the perfect option for you. There are many new things brought to the app and I am sure it will only become more and more popular as time goes.
So make sure to at least check it out – it's available for free on both Android and iOS.