Omegle is a great starting point for people who want to communicate with others but are too shy or afraid. But there are other great alternatives out there, and this is what we're going to talk about today: the best apps like Omegle.
Unfortunately, the lack of security features has made Omegle ever so slightly infamous in recent years. I wrote an in-depth article about this here – make sure to check it out as well!
However, Omegle is not the only app of this type available on mobile. And if you want an alternative or simply want to test out some other similar apps on the market, we're here to help.
In this article I am going to introduce you to five Omegle alternatives that don't just try to copy the original app, but also bring something new to the table. So you might end up liking these more than Omegle itself!
These alternatives vary in style and category – some offer anonymous chatting while others feature video chats with strangers from all over the world, so you will surely find something to fit your needs!
1. Chatous
Chatous is a free messaging service that allows you to make new friends through your phone, based on your common interests.
Unlike Omegle, it doesn't offer video chat options, making it a lot safer in terms of content that you see. You can still send and receive photos, but it's mostly traditional messaging, which keeps things safe and fun – and especially increases privacy.
You can download Chatous for free from the App Store or Google Play.
2. Holla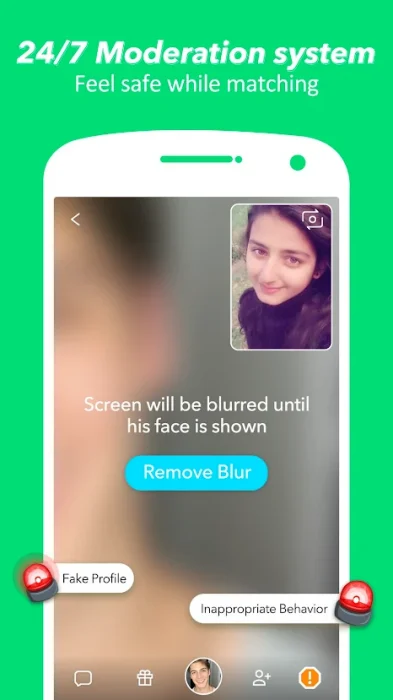 This is a mobile app like Omegle that provides users with an anonymous chat room. Whether you are looking for someone to talk to who lives near you or somewhere far away, Holla has got you covered because it features 1-on-1 chat with people from all over the globe.
The great thing about Holla is that it uses photos to identify users, so you know exactly who you are talking to before entering the chat room.
Additionally, Holla lets users block other people if they start causing trouble during a chat session, which is always welcome in the crazy world we're living in today.
Holla is available on Android only.
3. Azar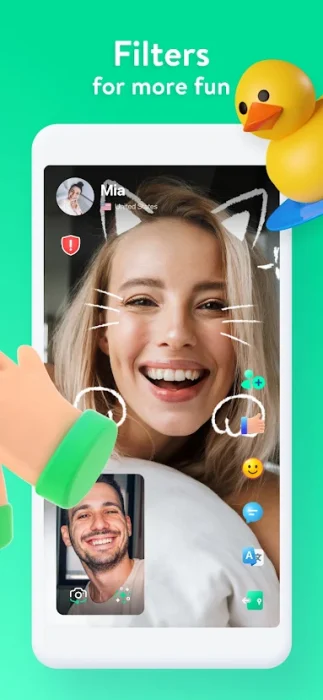 This mobile app similar to Omegle offers video chatting with strangers from all over the world.
If you are looking for a real-time video chat with someone who is also looking to chat, Azar can help solve this problem by making it happen in a matter of seconds.
Unlike Omegle where users have a 1-on-1 conversation with strangers, Azar allows users to create group chats that allow multiple people to chat at the same time. More people, more fun!
Also, you can watch live streams, create your profile and consider yourself as safe as possible. The app is actually rewarding its members for reporting inappropriate behavior, so you'll be here as safe as possible.
You can download Azar from Google Play or the App Store.
4. Rooit
If you are looking for a mobile app like Omegle that makes it possible to chat 100% anonymously, then Rooit is the way to go because users do not need to upload any personal information in order to get started with this service.
Rooit provides users with anonymous chat rooms that are safe places to talk to strangers, but you can still upload a selfie if you want to and actually make friends based on your personal interests.
Please have in mind that there is no video chat available in this app – it's all text based! But really fun, I guarantee!
Rooit is available on both iOS and Android.
5. MeowChat
This mobile app lets you video chat with people from all over the world, who are up for a good time. The platform offers 1-on-1 video chat so that users can call random strangers right away and engage in live video chat.
Not only can users connect with new friends on MeowChat, but they can also find local singles that are bored and maybe strike a meaningful conversation and have some fun together.
There is a relatively large number of bots and fake profiles here (like in most similar apps), but if you pay attention a bit, you can still find real people and have a great time.
MeowChat is available on both Android and iOS, for free.
Conclusion
There are many mobile apps like Omegle on the market today, many of them trying to bring in something new to make it better than the competition.
You have the top five alternatives above and I am sure you will find each one worth trying.
These apps offer a wide variety of unique features to make sure users have plenty of choices when it comes to live video chatting with strangers from around the globe and making new friends or at least meeting new people.
If you have other recommended apps, don't hesitate to share them with us in the comments section below!