If you need a boost in Rise of Kingdoms, redeem codes are what you need! These are special codes that the developers of the game share and you can use them to collect gifts which usually include gems, resources, and other goodies (boosts or keys).
In today's article, we will learn everything about the Rise of Kingdoms redeem codes: what are some working codes today, how to use the codes, and where to find more codes to stay ahead of the competition in the game.
Update note: This article was updated in September 2023 with the latest working codes.
How to use Redeem Codes in RoK?
When you have a code that is ready to be used, things should be pretty simple. Follow the steps below to redeem your gift codes in Rise of Kingdoms:
1. Log in to the game and tap your profile icon in the upper left corner of the screen.
2. In the new window, tap the "Settings" button.
3. There, tap the gift box that has "Redeem" written below and in the new window, use your gift code. If the code is still working, you will receive the rewards as an in-game email.
This is it! You know now how to use redeem codes in the game. Now let's check out some that are working and are ready to reward you greatly!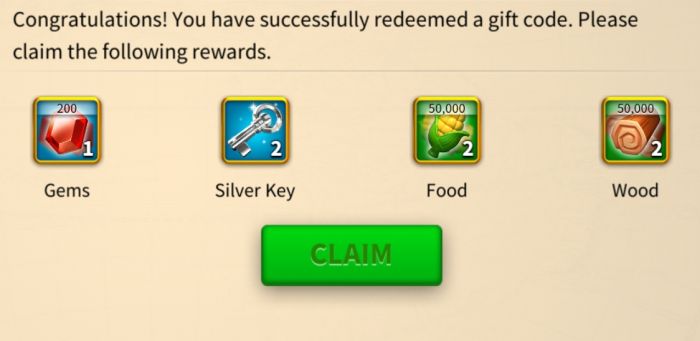 Rise of Kingdoms: List of Redeem codes that work
At the moment, these are the codes that work:
greece4rok – Redeem to get free rewards.
There is also this code that can be used by new accounts (younger than 20 days): nyprp7zp7q.
You can also try these codes, although they are reported not to work anymore:
IMPORTANT: All the codes are case-sensitive, meaning that you must use the exact capitalization.
In other words, if there's a capital letter in the code, you need to use that and not a different type of capitalization.
How to get more Redeem Codes in Rise of Kingdoms?
These codes are created by the developers of the game and are usually shared with the community through their social media channels.
This means that if you want to make sure that you always have the latest codes available, you should make sure to follow the social media channels of the game, and visit them constantly to catch the latest codes offered.
These codes are shared by the developers and most of them are valid for a longer period of time (usually around a month) and most times, there's just one active code that can be redeemed for receiving gifts in the game.
If you are not following them already, you can follow Rise of Kingdoms on Facebook (this is where you will usually find the codes), but also Discord, Instagram or Reddit (for these last three, go to the game's settings – Community button to join).
This would be all about the Rise of Kingdoms redeem codes. If you have additional codes that work – or you happen to stumble upon a new one before we do, please share them in the comment section below so that everybody can use them!