If you aren't happy with the name you have chosen for your Pet Dot in Peridot, worry not! You can change your pet's name in the game – and I am here to tell you how to do it.
Fortunately, changing your pet's name in Peridot is free of charge and you can change the name as many times as you'd like without any sort of penalty.
The developers could change this in the future, so make sure you choose that perfect name sooner rather than later.
It's good to know that at least some things are free in Peridot. As you know, getting more Nests in the game requires you to spend real life money… so it's always good to see that the devs are not trying to money grab on every occasion.
How to change your Dot's name in Peridot
Here are all the easy steps that you should follow to change your Pet's name in Peridot:
1. Launch the game and tap your Dot's icon in the lower left corner to bring up its menu.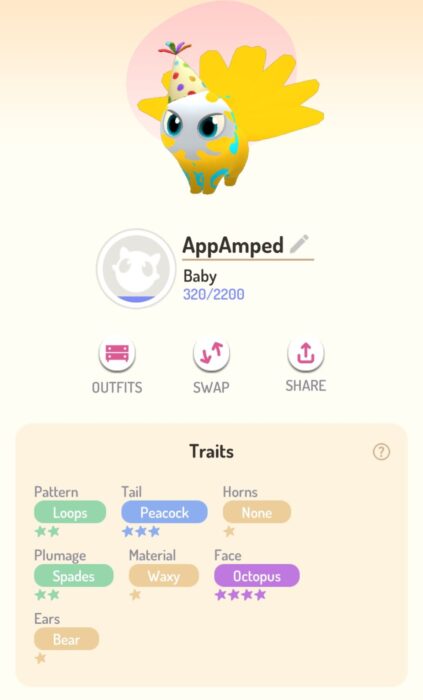 2. In the menu, simply tap the pencil icon next to its name. Change the name as you see fit and hit confirm. You will be prompted once more to confirm the change.
And this is it! This is the easy, two-step process for changing your Dot's name in Peridot. You can change the name free of charge at the moment, but I recommend finding a name you are happy with for the longer term in case the devs decide to put this option under a paywall also.
Wrapping up
Changing your pet's name in Peridot is quick and easy. And now you know exactly what you can do to rename your Dot.
If you want to learn more about the game and its more in-depth mechanics, don't hesitate to check out my previous guide about Habitats in Peridot.