Just like the game itself, the Miscreated map keeps evolving as new elements make their way to the game and new locations become available.
And keeping track of where everything is on Orca Island is equally important to new players and veterans alike.
In order to make it a lot easier for you to find your way around and know exactly where to go to collect the best loot or get a chance at owning an amazing vehicle, I'm here to share the Miscreated Map in 2023 – the updated map with all locations and goodies in the game.
As you probably know from your endless hours of playing the game and exploring everything it has to offer, the Orca Island map in Miscreated is pretty large.
Below, you have a glimpse of the entire map and all the important locations – from loot to spawning locations for vehicles and all drops – and it should be enough for the players who are very familiar with the game (you can click it to enlarge the map):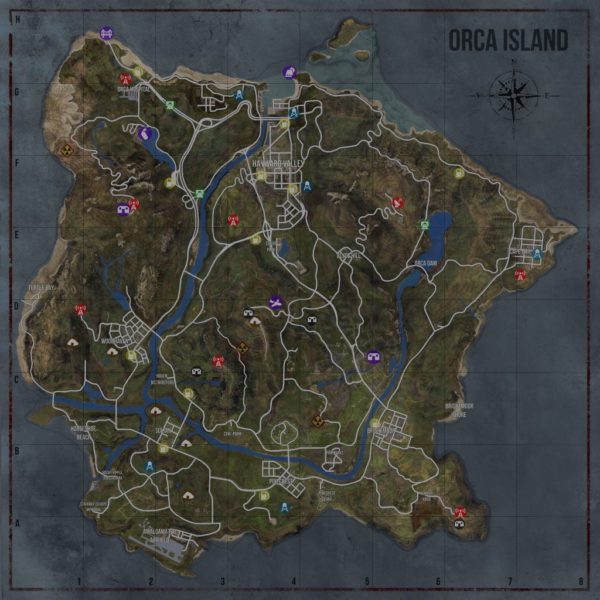 This is still not extremely detailed like the map we had posted back in 2017 (when this article was initially written) – and for that reason, I am including it below as well.
Most of the map is still accurate and all the extra details will help players a lot – even though the more recent areas are missing.: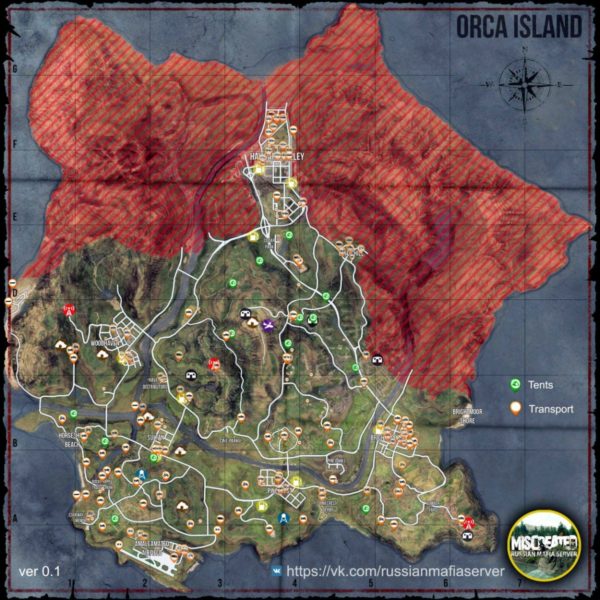 If you want to go in mode details, a very high resolution image is available here. (Just click the link and the huge map will open in a new tab). On this map, you can zoom in and drag your way to see in more detail the areas that are important in Miscreated.
The credit for this map goes to the Russian Mafia Miscreated Server who published it on Steam here. You can also keep an eye on that thread as they might update it when new areas are unlocked in the game.
However, there is an useful addition to the mix: a map also coming via Steam, this time a Miscreated Map with coordinates. This is a lot more useful for current players as it makes navigting around the Orca Island a lot easier:
Here's one of the things that makes Miscreated such a popular and great game (from its description): In 2089, anyone left alive and unmutated is just focused on staying that way.
There are stories of enclaves here and there, where they're lucky enough to have plenty of food stockpiled and mutants are thin on the ground or there's lots of ammunition to throw at them.
My advice is find one. Or make one. The Earth abides, all this too shall pass away, and if Darwin blesses you then you or your kids will inherit what's left. For now, it's one day at a time.
What a great fun! And hopefully, our Miscreated map updated in 2023 and shared above will make the experience even more pleasant now that you have all the important locations on the map itself.