Today I'm going to walk you through the answers for Logo Quiz 2023: Guess the logo. You'll find every answer for the next five levels below. You'll be able to complete all the levels in no time.
This article only has the Logo Quiz 2023 answers for level 21 to level 25, so it doesn't become too long.
But if you are looking for the answers before level 21, check our previous article for Logo Quiz 2023 answers – level 16 to level 20 that will help you get through.
Logo Quiz 2023 Level 21 Answers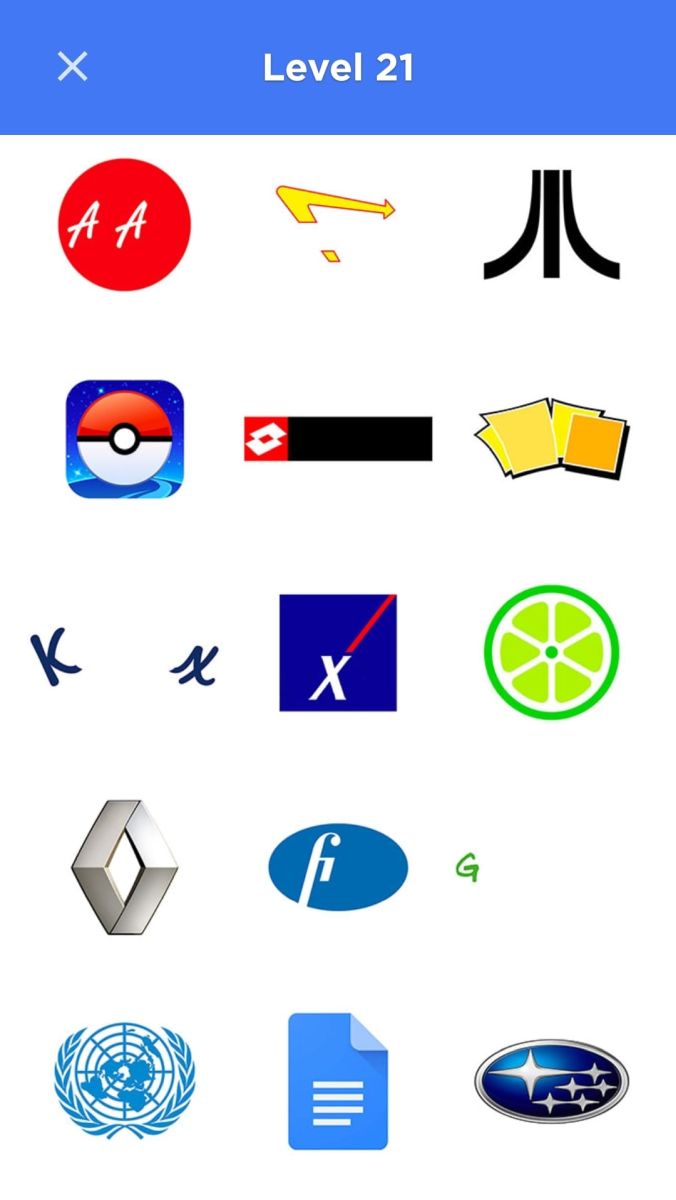 Air Asia
In_N_Out Burger
Atari
Pokémon Go
Lotto
Post_it
Kleenex
AXA
Lime
Renault
Pfizer
Greenpeace
United Nations
Google Docs
Subaru
Logo Quiz 2023 Level 22 Answers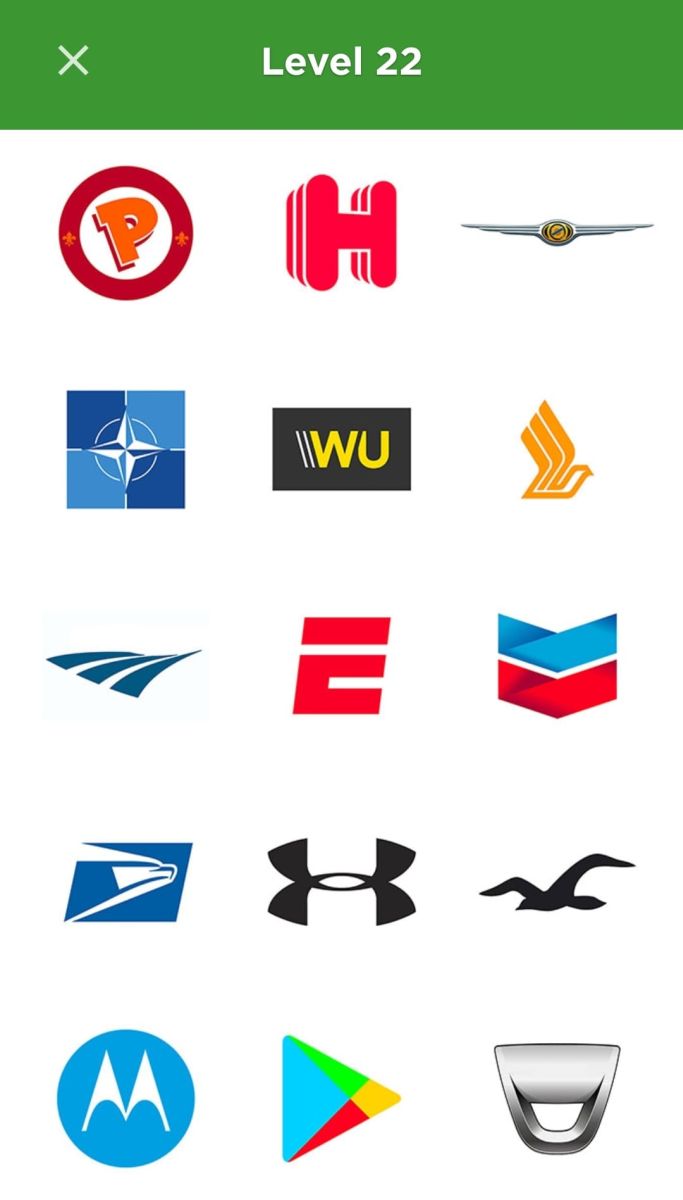 Popeyes
Hotels.com
Chrysler
NATO
Western Union
Singapore Airlines
Amtrak
ESPN
Chevron
USPS
Under Armour
Hollister
Motorola
Google Play
Dacia
Logo Quiz 2023 Level 23 Answers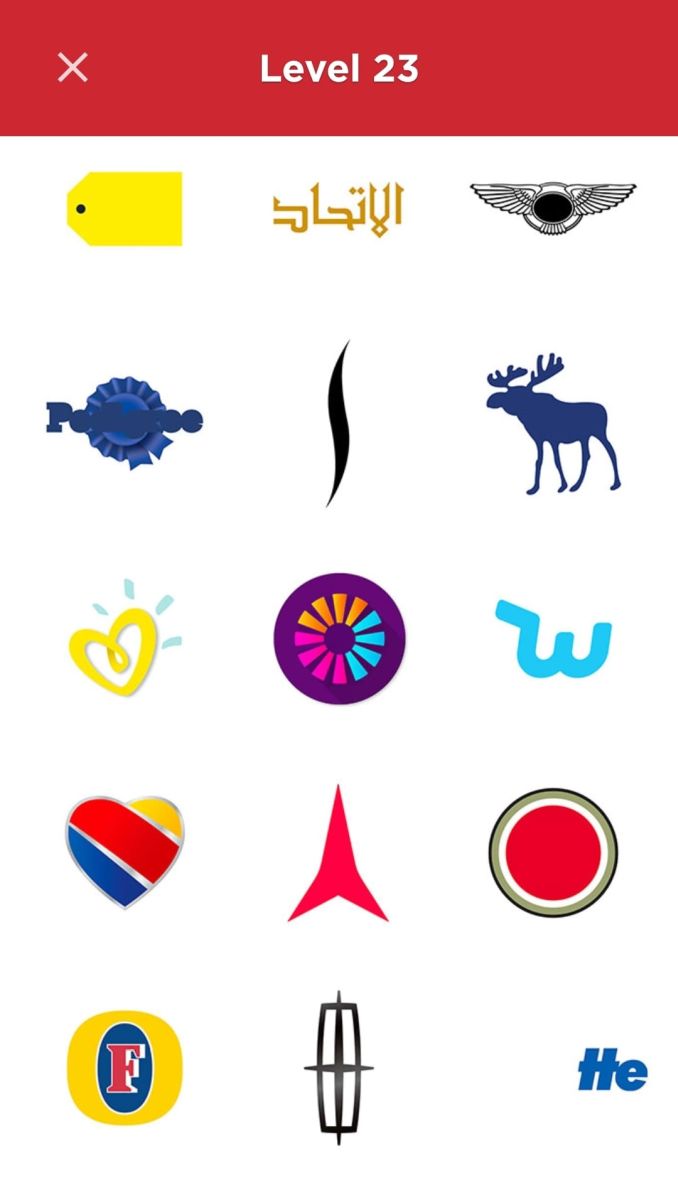 Best Buy
Etihad
Bentley
Pedigree
Sephora
Abercrombie & Fitch
Pampers
Momondo
Wish
Southwest Airlines
Atomic
Lucky Strike
Fosters
Lincoln
Gillette
Logo Quiz 2023 Level 24 Answers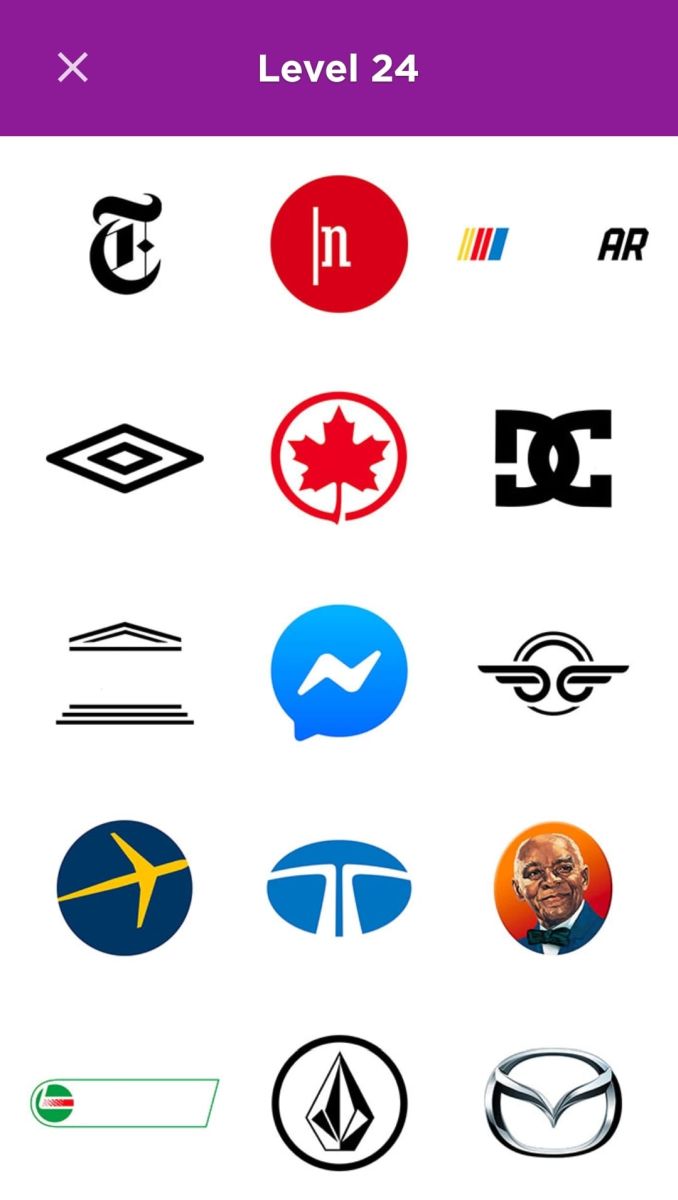 The New York Times
Cnet
Nascar
Umbro
Air Canada
DC Shoes
Unesco
Messenger
Bird
Expedia
Tata
Uncle Bens
Castrol
Volcom
Mazda
Logo Quiz 2023 Level 25 Answers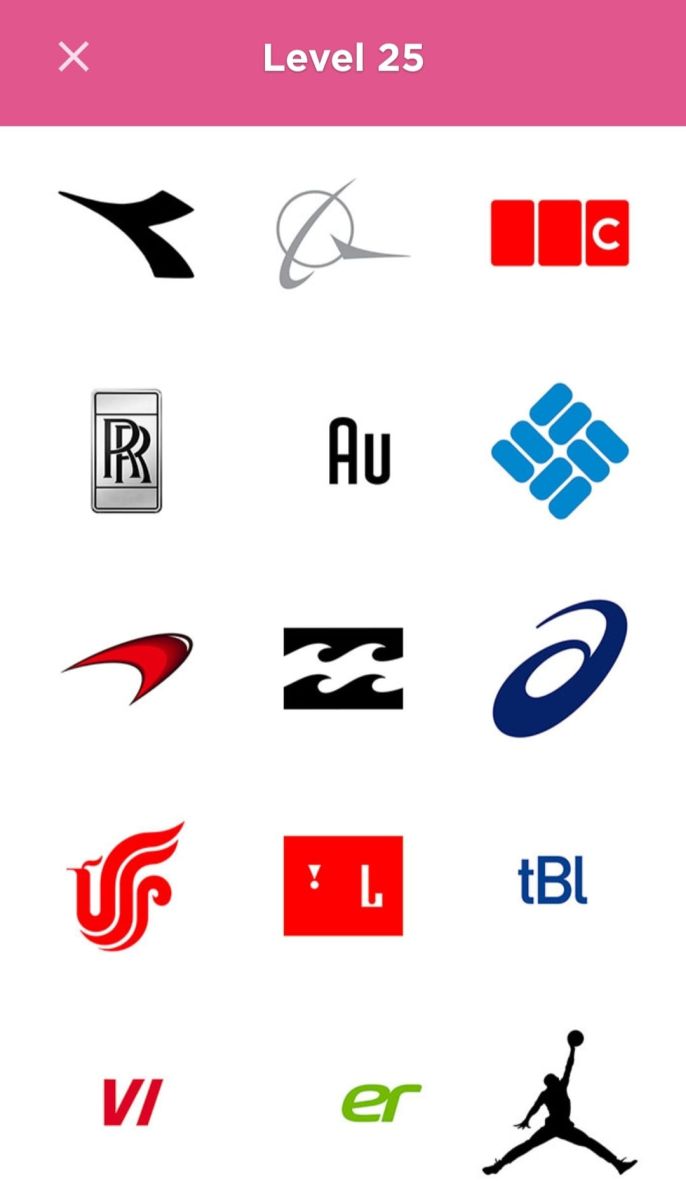 Diadora
Boeing
TLC
Rolls Royce
Braun
Columbia
McLaren
Billabong
Asics
Air China
JBL
JetBlue
Avis
Acer
Jordan
If you're looking for more, I got your back, stay tuned for our next article on Logo Quiz 2023 answers Level 26 to Level 30.
Have in mind that some logos might be slightly scrambled, so if you're having trouble with yours, they might not be in the same order as mine.