If you are running on an older device like I do, then you would probably want to play Rise of Kingdoms on PC or on your laptop in order to increase its performance.
Not having the delay when tapping and doing stuff really saves you a lot of time, so that's exactly what we're going to talk about in today's article: how to play Rise of Kingdoms on PC, legally, free and fast.
The good news about the game is that it introduced recently a "low resolution" mode that makes it run a bit faster on older devices.
I am playing it on an outdated LG G4, however, and even though it's still playable, it's a lot faster on my iPad or a more recent Huawei P20 Pro.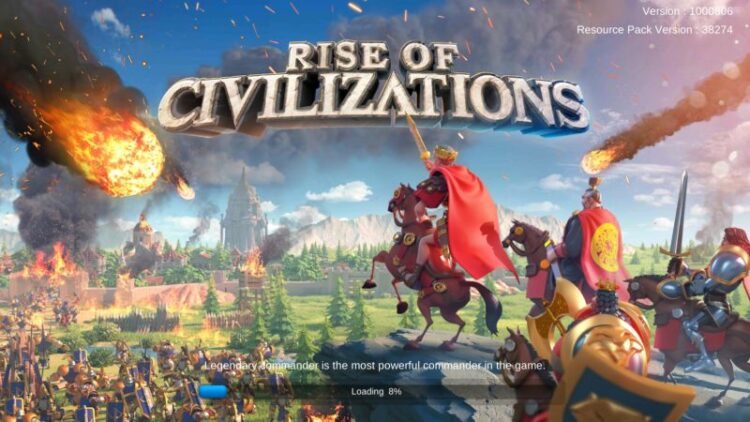 So if you want to achieve similar speeds and not have to worry about display lag or the game draining your phone's battery, you can also download and play Rise of Kingdoms on PC.
Here is how to do it, nice and easy (and above all – legally):
1. Download Bluestacks – this is an Android emulator that basically allows you to run Android apps on a Windows computer or laptop.
2. After downloading it, sign in using your Google Play account credentials, so that you can continue the game progress on your mobile. If you don't have a Google Play account, create one and sign in.
3. After signing in, simply launch Google Play, search for the game: Rise of Kingdoms and install it.
You will now be allowed to play it on PC and continue your progress on a larger screen that should move faster and give you more reasons to be happy than not.
As you can see, downloading Rise of Kingdoms for PC is not difficult – and the best part is that everything is legal and you're not breaking any rules.
This is not considered cheating or anything like that because you are not getting any unfair advantage and Bluestacks is a well know Android emulator used by millions without problems.
And now that you have extra speed for playing the game and a larger screen, you might want to focus on some of our previous guides that help you progress through the game a lot faster.
So don't forget to read our guides on the best commanders in the game, best nation in the game or how to get more gems.