No one wants to get stuck with a good card deck and a low echo, so here's how to upgrade your Echoes in Harry Potter: Magic Awakened.
You can have multiple echoes each with its own card deck and each one gives you special powers and enhancements.
You can find more echoes card in the forbidden forest. Do as many explorations or quests there and you will be rewarded Echoes cards.
And picking the best Echoes cards is important as well, but make sure you upgrade them in order to take full advantage of their traits.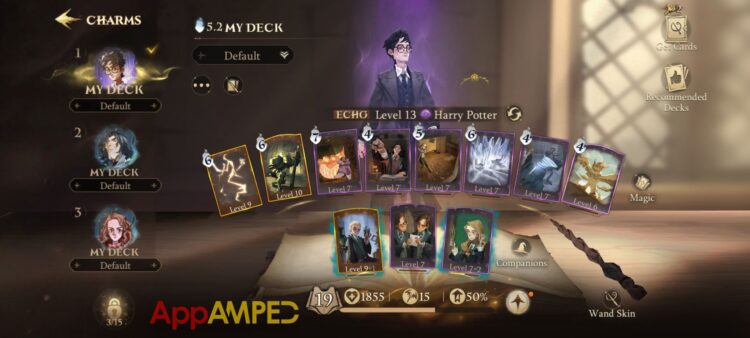 Here's the tutorial of how to upgrade your Echoes in Harry Potter: Magic Awakened, step-by-step.
Upgrading Echoes in Harry Potter: Magic Awakened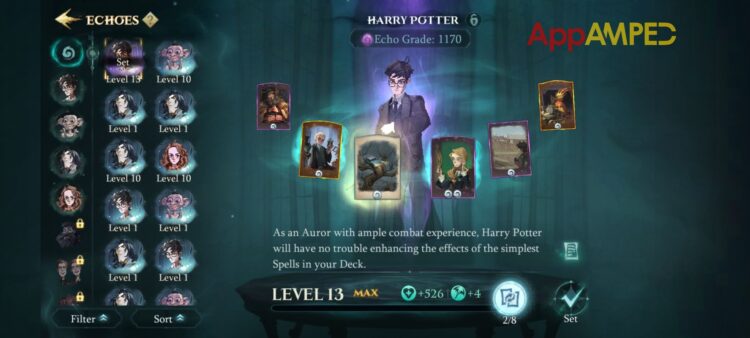 There are two ways of leveling up your echoes:
1. Use Echo Crystals to Level Up Echoes
You can get these crystals from the Forbidden Forest, by doing solo explorations and Haunted Hollow quests.
Or get some by doing Echo Conversion. Echo cards can be turned into echo crystals when you'll try to level up your Echoes.
2. Use other Echoes to Level up your preferred Echoes
To do this, which I recommend more than using echo crystals, because those are hard to find, you need to open up the Echo you want to level and click on the leveling up arrow.
Then you unselect the blue echo crystal, that you don't want to use, and select Echo cards that you don't need.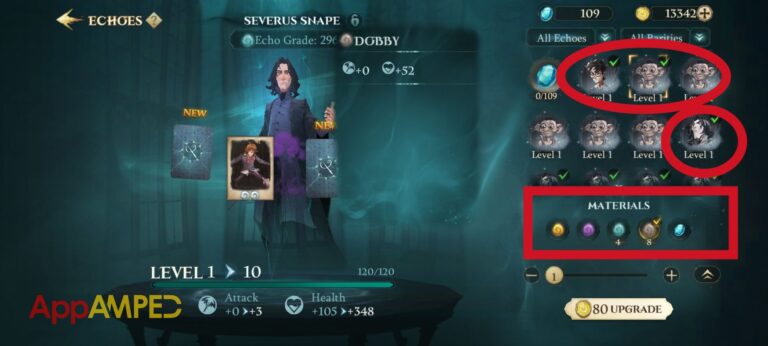 The level upgrade will rise up with every card you select. So choose as many as you need to max out a card if you can.
Wrapping up
Now that you know how to upgrade your Echoes in Harry Potter: Magic Awakened, you can use your best echoes in the duels or quests you'll encounter.
Make sure you level up all your cards so you have a high level spellbook that also is going to help you get higher and win more duels.
Here's how to increase your spellbook level and if you need advice for your future duels, check out the best deck for PvP in Harry Potter: Magic Awakened here.