This Murder by Choice mystery game is a lot of fun to play, all you need is time and in-game energy. The latter is a lot more difficult to obtain though, but today I'll teach you how to get more energy in Murder by Choice: Clue Mystery.
Right from the start you'll notice every choice you make and every hidden object you find consumes between 5 to 50 energy for actions needed as you play.
You need to wait almost a full day for the energy bar to refill back to 200 (max), and that'll last you only a few minutes of play per day. Pretty frustrating.
So if you want to learn all the ways of gaining more energy in Murder by Choice and playing longer, follow these few tips I have found for you.
How to Get More Energy for Murder by Choice
All players can agree that the energy spending is insanely fast in comparison to how hard it is to get it back.
There are a few easy in-game tricks you can do to gain more energy in Murder by Choice. But I found one way that you probably missed, and I'll start with it.
Subscribe to the Murder by Choice Facebook page for free energy
Their Facebook page Murder by Choice holds contests and giveaways, and you can see more news and updates on the game as well. The energy gains vary with every contest or giveaway.
If you got your free energy from there already, don't worry, there are more ways to gain energy for Murder by Choice.
Watch ads in Murder by Choice to get free energy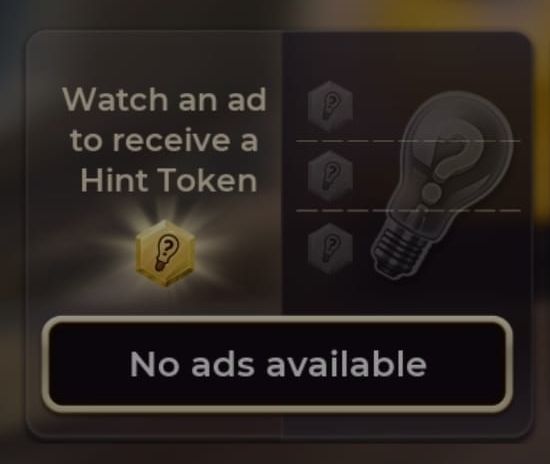 Most games have this feature of watching ads and refilling on energy in the game, and so does Murder by Choice.
These ads give you 10 energy per watch or a free hint token. You'll spend around 30 seconds on every ad, and those 10 energies will probably last you less than that.
Unlock achievements in Murder by Choice for free energy
This is something you'll probably do anyway as you play Murder by Choice. But you can look for easy achievements to unlock and focus on them so you can still play and get free energy.
Each unlocked achievement in Murder by Choice gives varied free energy prizes. Nevertheless, this is the easiest way to gain free energy in the Murder by Choice: Clue Mystery game.
Find collectibles in Murder by Choice for free energy
This is quite as easy as the achievement way of gaining free energy in Murder by choice. Items are scattered all over the game, and finding the entire collection of collectibles will earn you free energy.
Each complete collectible set will give you 15 free energy to use in the game as you wish. You can claim them whenever you want them, so don't worry about keeping them for when you really need them.
Buy energy in Murder by Choice
Just click on the + symbol under your energy bar to buy more energy for Murder by Choice: Mystery Clues. The prices vary, but the more you pay, the more energy you get.
It's best to buy the biggest bundle of energy you can afford. It's cheaper, in the long run, to pay more at once, than little bundles every now and then.
Conclusion
After you eliminated all the free ways of gaining more energy in Murder by Choice, your only solution is to buy it.
It's all worth it if you like hidden object games and you'll be able to unlock tons of new achievements this way, so even more energy than you thought.
If you want to play another energy-based game, you might want to check out how to get more energy in Unsolved: Hiden Mystery Games.
It's always better to get free energy though, so I'll follow their Facebook page to make sure I get their free energy boosts whenever available.