Square Enix have just launched their mobile version of Octopath Traveler, challenging us to build the perfect 8-person team to rule the world of Orsterra.
Well, that's quite a few characters and so many possibilities! But worry not, I am here to help you make the best choices by sharing my own Octopath Traveler: Champions of the Continent tier list.
I will list the best characters in the game based on current data and the current release. Things will most likely change into the future, so I will try to keep this list always updated.
But until then, for those looking to build their amazing team in Octopath Traveler: Champions of the Continent, let's check out the tier list and best characters below!
Tier list for Octopath Traveler CotC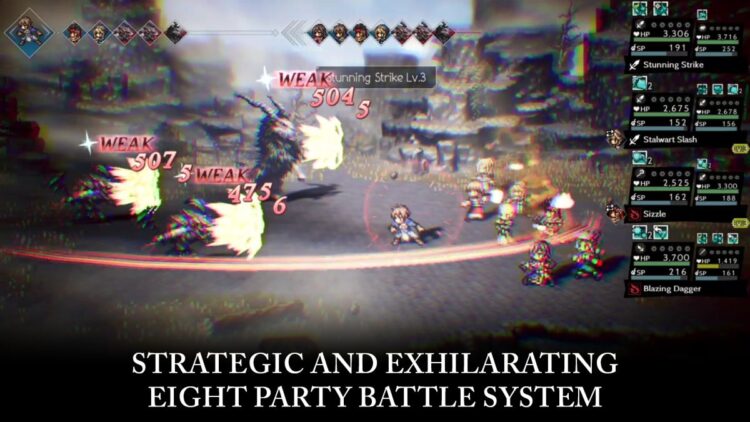 I will group the characters that are currently available in the game in 5 different tiers, listed and explained below:
S Tier: OP / Amazing characters. Strive to have as many as possible!
A Tier: Great characters that you should definitely have in your team
B Tier: Good characters if no other options are available (or in specific situations)
C Tier: Good only for starting up or if you really don't have other options. Try to avoid though.
D Tier: Completely useless characters. No need to invest in these.
The real secret here will be to mix and match. It will be impossible (without spending lots of dollars) to get all the S and A tier characters and upgrade them, so try to find the best balance when creating your perfect team.
A team made up of a few B-tier characters, some A-tiers and 1-2 S-tiers will still be really good and make some real solid damage in CotC.
Now let's check out the actual tier list below:
S Tier Characters
Lynette
Viola
Theo
Yan Long
Varkyn
Largo
A2
Ophilia
A Tier Characters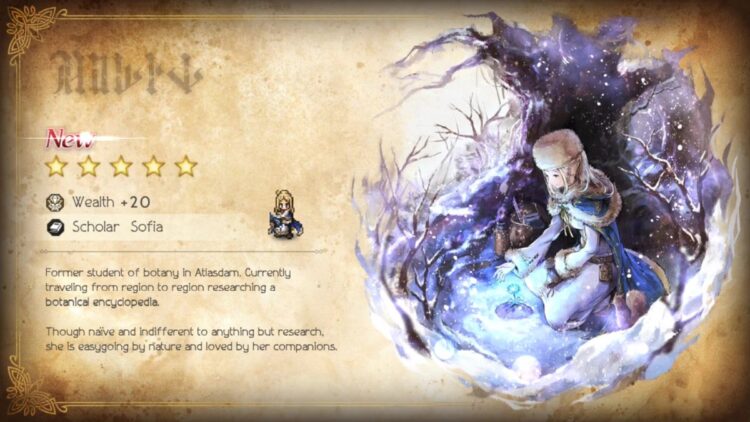 Levina
Cyrus
Richard
Alfyn
Cecily
Sophia
Therion
Ninalana
9S
2B
Cardona
Mooloo
Primrose
Herminia
H'aanit
Heathcote
Rondo
Auguste
Z'aanta
Fiore
Dorothea
B Tier Characters
Chloe
Agnes
Tikilen
Adelle
Eliza
Odette
Nonya
Millard
Liana
Haze
Soleil
Stead
Tressa
Scarecrow
Titi
Clauser
Ashlan
Azurite
Cedric
Wingate
Araune
Zegna
Cress
Cerna
Efrain
Devin
Shelby
Tahir
Pia
Ramona
Rodion
Narr
Heinz
C Tier Characters
Elvis
Lucetta
Fabio
Madeleine
Mabel
Peredil
Noelle
Siegrit
Meret
Miles
Mina
Rita
Laura
Bertran
Ballad
Ashlan 
Helga
Therese
Stead
Camilla 
Gilderoy
Prome 
Molrusso 
Kaltz
Iris
Levan
Kenneth 
Brigitte
Olberic
Joshua
Kersjes
Yukes
D Tier Characters
Evelyn 
Manuel 
Eunice
Juan
Saria
Billy 
Penny
Jorge
Feryne 
Dory
Diego
Nanna 
Sunny
Terry
Vivian
Guti
Carol 
Harry
Connie
Hugo
Julio 
Menny
Conclusion
As you can see, the game is pretty balanced, with not so many characters being completely useless. Sure, the 5-star (or 4.5*) ones are the ones you should focus on… but as you can see, there's more than just that.
Remember that when so many characters are involved, it is difficult to make completely accurate rankings, especially in the lower tiers and so early after the game's release.
But I will keep playing and testing and update the rankings if needed. Also, feel free to share your own thoughts regarding the best characters in Octopath Traveler: Champions of the Continent.
This way, we can all make sure that this list is indeed the best and most accurate over the internet!