Island Experiment is a really nice game for iOS, a title where you have to explore and build on an island, using some really nice graphics.
There's a lot to do in this title, which means that you might have a lot of questions and hopefully we have the answers, in the form of our Island Experiment cheats and tips for a perfect strategy to explore the island and get all the buildings in the game.
So if you got stuck, are just starting out or you're simply looking to improve your game, check out our Island Experiment cheats and tips below and have fun!
1. Follow the missions
One of the most important things to do in order to make sure that you progress smoothly through the game is to follow the quests that are given to you and complete them one at a time: they take you through the game's story and make things all the more interesting!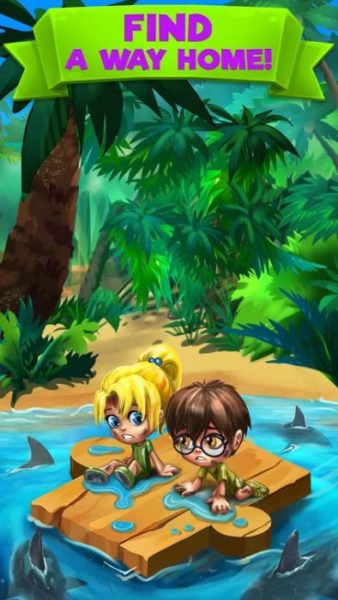 2. Focus on food production
Make sure that you upgrade your plots to the maximum level and that you get as much food produced as possible since you'll need a ton of it throughout the game. Don't wait for the game to tell you to upgrade the plots and do so as soon as possible, producing as much food as possible.
3. How to get keys in Island Experiment
Probably one of the most difficult resources to get is the key in the game. You can get more keys by completing the tasks and simply finishing missions: they are limited and offered scarcely, but if you are active enough and keep playing, and complete missions, you will get your keys!
4. Clear all the debris in the game
It might seem that you get a lot of useless resources from cleaning up all the grass and other things that the game keeps spawning, but you will actually need them eventually, so make sure that you always clean up as much debris as possible.
And if you really have too much of a particular thing, you can always sell some from your warehouse for some nice coins in return!
5. Upgrade your buildings
Focus on upgrading your passive resource producing buildings first (like houses) because you will get more resources from upgrading them.
Eventually, you will want all buildings upgraded as much as possible, so make sure you check out the requirements and have the materials required for those upgrades.
6. Move plants blocking the way
Some things in the game might seem to stay there forever and block your way. Simply click the green arrow that allows you to move the buildings and you will see which other objects like plants and berries you can move – this is also a good strategy to pile them up in a certain spot and harvest them later, just making room for exploration!
There are a ton of things to do in Island Experiment and trying it all is basically all that you have to do, to sum things up. Just stay in the game and play often and get all the nice rewards and resources and you will make it really far!