Rules of Survival is an amazing Battle Royale type of game available as a free download on Android and iOS. Similar to the highly popular computer game PlayerUnknown's Battlegrounds, Rules of Survival can also be played on a PC or laptop powered by Windows and I'm here to share with a complete guide on how to do it.
The reasons why you should download Rules of Survival for PC are varied and they include a better potential performance of the game if your device is not very powerful to handle the high requirements of the game; a more stable internet connection, not having to worry about running out of battery and being able to enjoy the game on a larger screen.
In the end, it doesn't really matter why you choose to play this game on a computer, we're here to help you do it. So let's not waste any time and let's check out the complete step by step guide below!
Guide to download & play Rules of Survival on PC for free
1. You will need a program called an Android Emulator. There are several options out there, but we recommend using Bluestacks. This is a free software that you should download and install if you haven't done so already.
2. After installing Bluestacks, launch it and sign in with your Google Account (not iTunes!). If you don't have a Google Play Store account, simply create one by registering a Gmail email address for free.
3. After logging into the application on your computer or laptop, simply use the search bar to find the game. Just type "Rules of Survival" there and you will be taken to the Google Play store page of the game. Install it!
This is it! You now have the game Rules of Survival installed on your PC and you can play it for free. It will stay in your library and you can play it whenever you want. Easy as pie!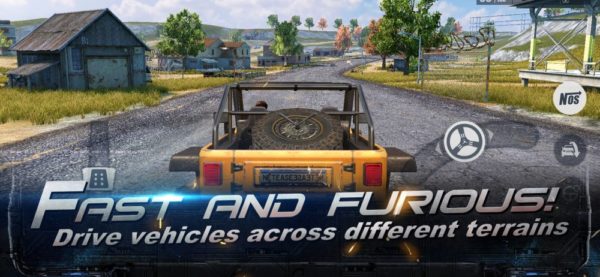 If you haven't tried Rules of Survival yet, let me tell you that this is an absolutely amazing game! It does have some hiccups in terms of connectivity and lag every now and then, but it's available for free and it's really high quality.
Definitely worth playing, especially if you're into PvP survival games following Battle Royale's principles (last one standing wins).
Here's the official description of the game in case you want to find out more about what you're dealing with:
"You will be one out of 300 unarmed players who get air dropped into a vast, deserted island. Only the last one survives. it is not a game. You are writing RULES OF SURVIVAL!
Remember! Your safe zone is diminishing. You are racing against poison gas spreading, enemies shooting, and ultimately death chasing. You could either fight alone or form a small team up to 4 players. Collect weapons scattered, arm yourself to the teeth, wield your wisdom and tactics, loot gear from the unlucky."
So this would be it. You know now how to download Rules of Survival for PC or your laptop and play it for free. This method is legal and doesn't involve any wrongdoings, so enjoy your game!